Dust Air App.
First app launch.
Step 1: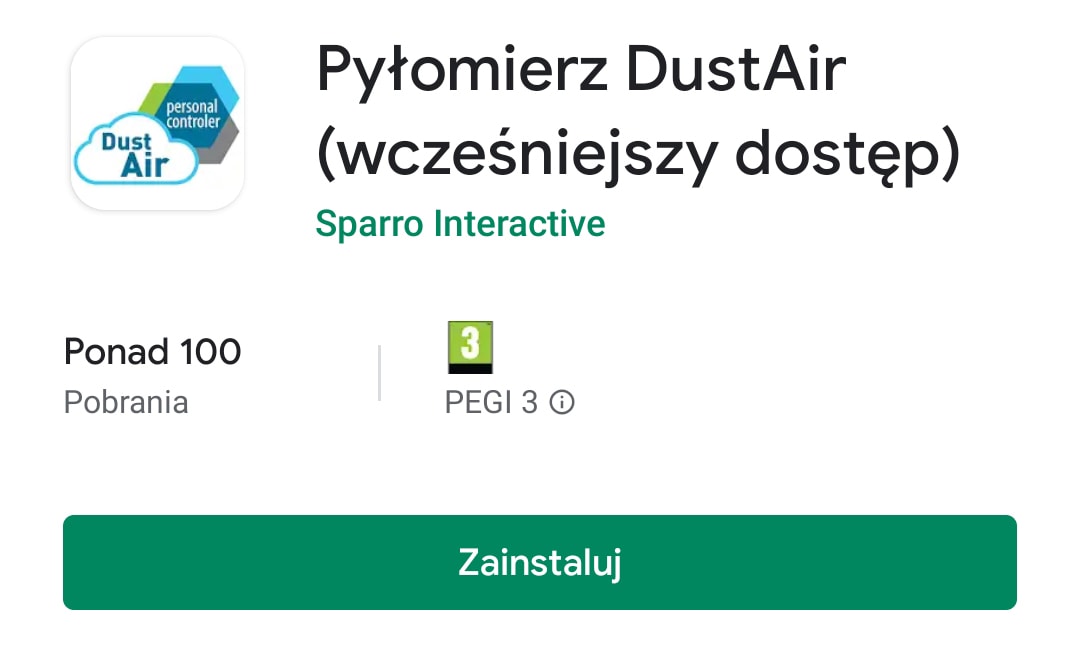 Download the free Dust Air Sampler application from the link below and install it on your smartphone.
Step 2: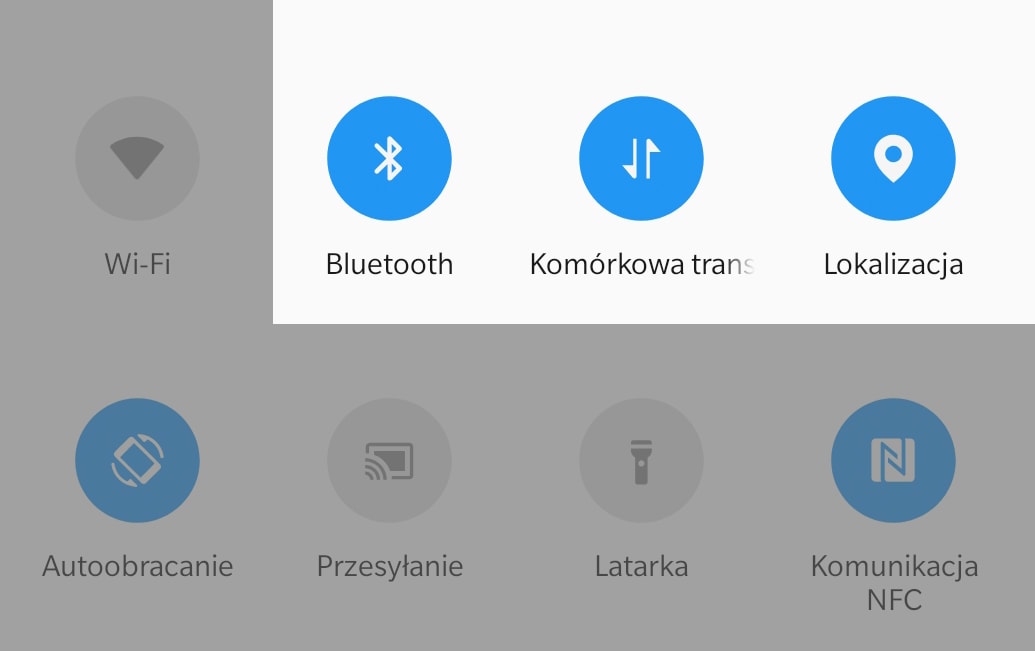 Switch on data transfer, bluetooth and location / GPS in the smartphone's navigation bar.
Step 3:
Switch on dust meter.
Step 4: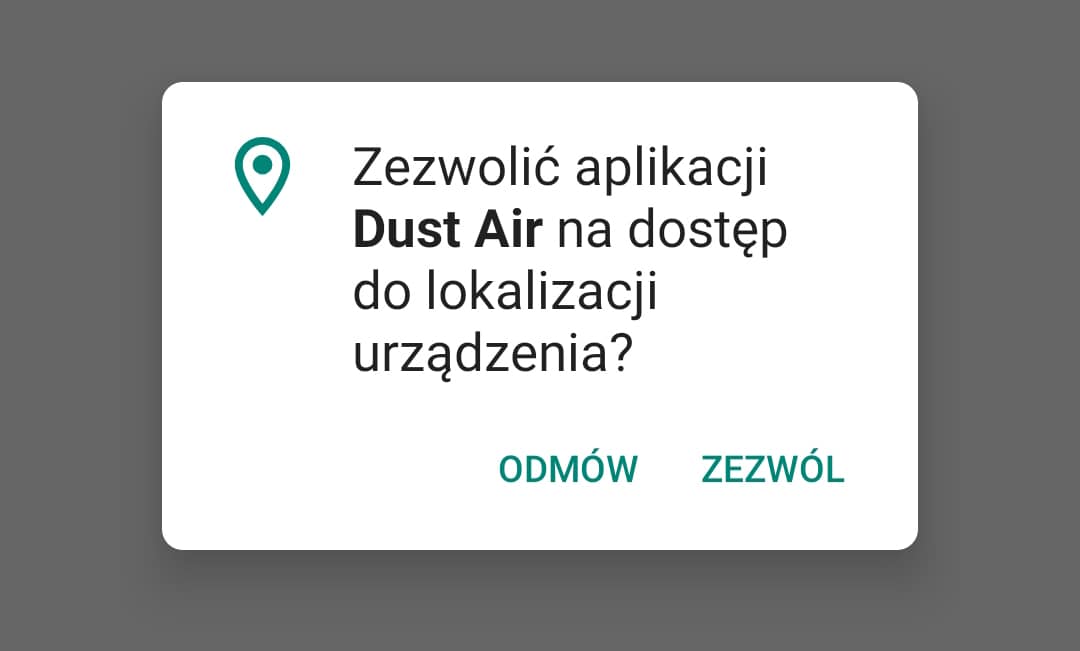 Run the Dust Air Dust Meter app on your smartphone to pair the devices. After allowing, if the application does not find the device within 30 seconds, exit the application running in the background.
GIG-PIB is not responsible for the unstable or difficult operation of the Dust Air App, caused by the rapid development of mobile operating systems and the multitude of software versions introduced by smartphone manufacturers.
Free access to measurement data history is a maximum of 10 days back.
 Step 5: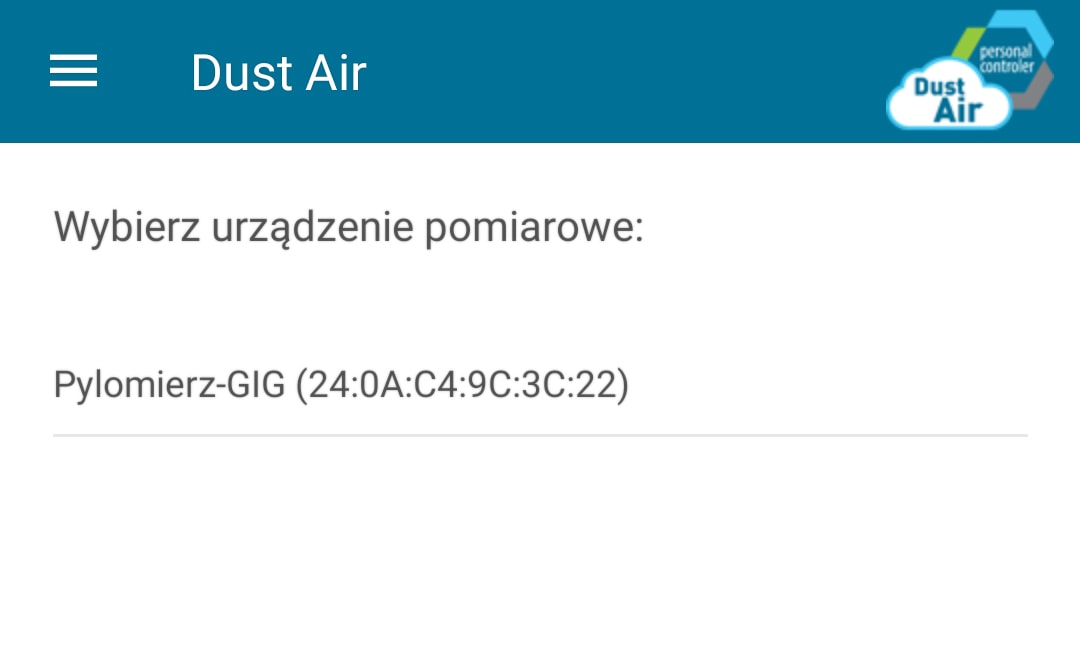 Restart the Dust Air application and select the correct device.
Step 6: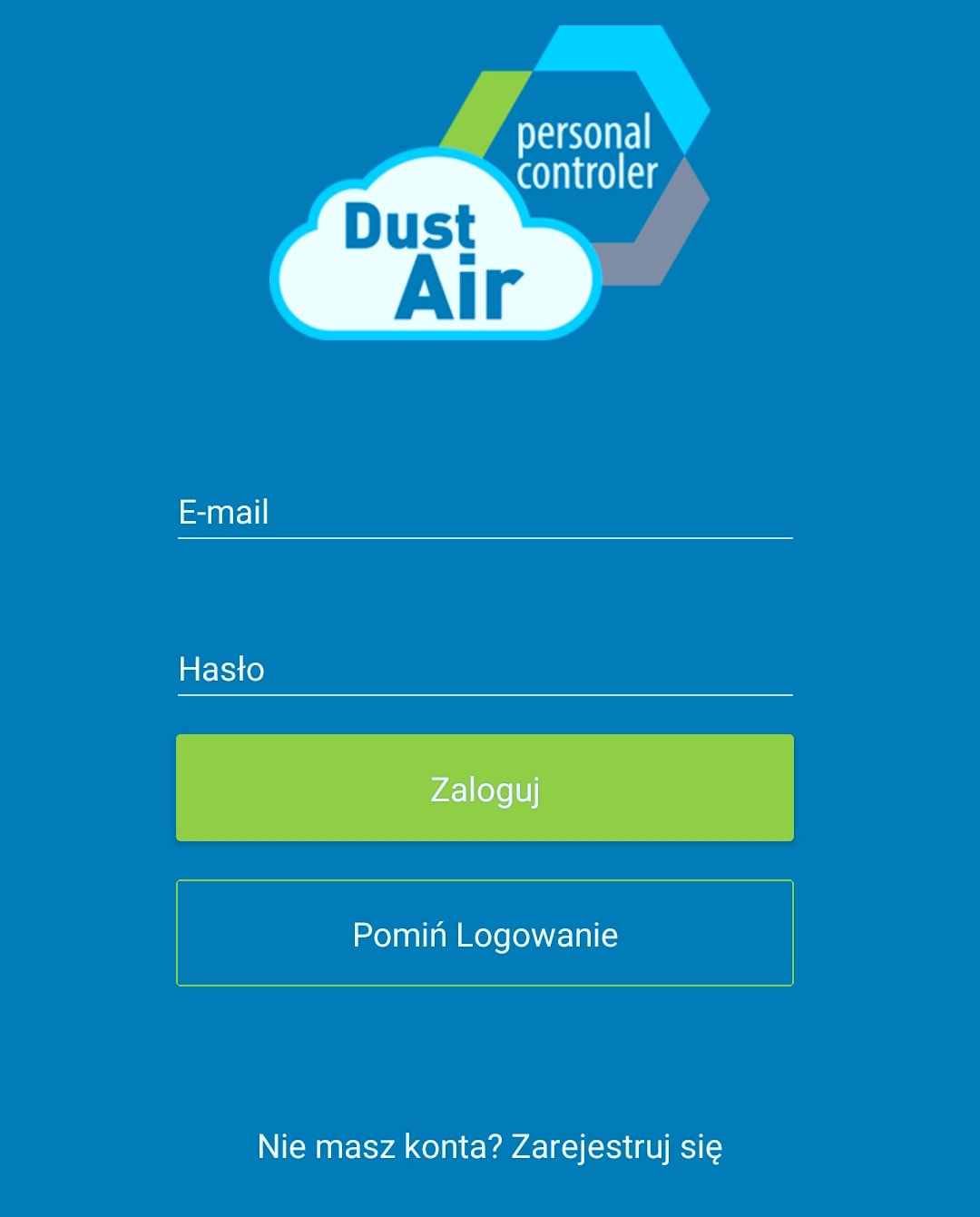 Register (optional) your free account to then configure the settings in the application and have access to all measurements performed.
The current measurement data will be shown on the desktop of the smartphone.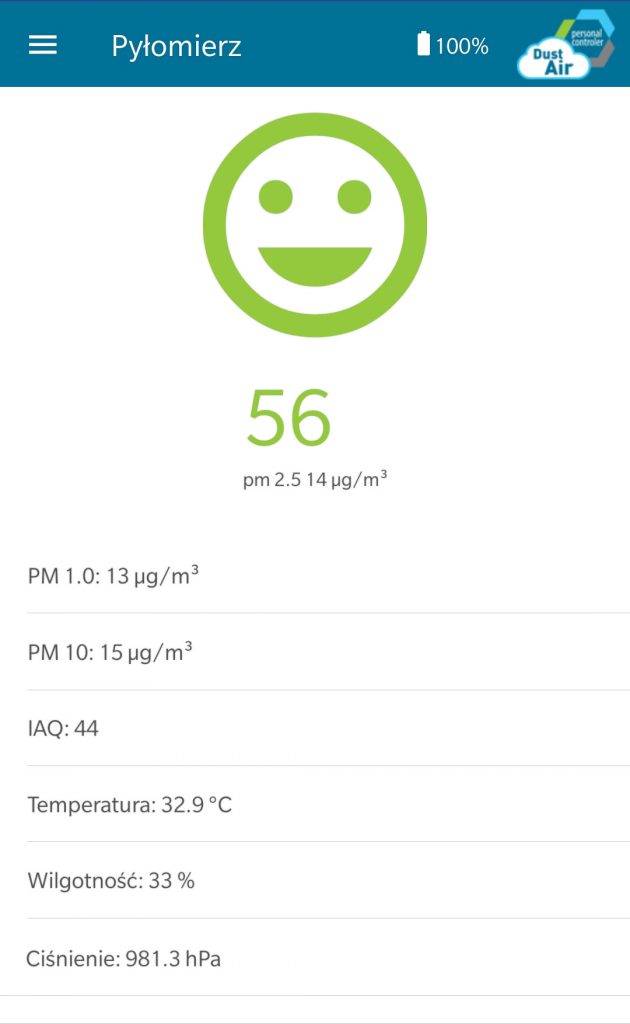 Measurement data is recorded and sent to the server only when the Dust Air app is displayed on the smartphone screen (this is due to the need to limit the amount of data saved on the server). The Dust Air application is still being developed and improved (Beta version).
If you no longer use our application and want to delete your data write to us. In the message write remove data from DustAir app.